As I think back on my childhood, one of my fondest memories are the many vacation trips that my family and I would take. I was always excited to be staying at a hotel. The first things my sister and I would do is open the mini-fridge and stare at all the goodies, of course, it was very rare that we actually opened anything due to the
fact that the items were usually over priced and mom would not allow it. My sister and I were always a little bummed, but quickly got over it as mom had packed plenty of snacks for our trip.
Flash-forward to my late teen years with all the countless road trips and hotel stays, nothing changed. As I did in my childhood, I would always open the mini fridge, stare at the items, and then close the door. The items were just too over priced and like my mother, I always brought snacks.
"In a survey done by The Go Group, LLC, survey found that fewer than 4% of hotel goers said they always raid the mini-fridge. 733 survey respondents had comments, noting they think the food and beverage offerings are too expensive, or they use the mini-fridges to store their snacks bought elsewhere" (editor, 2015).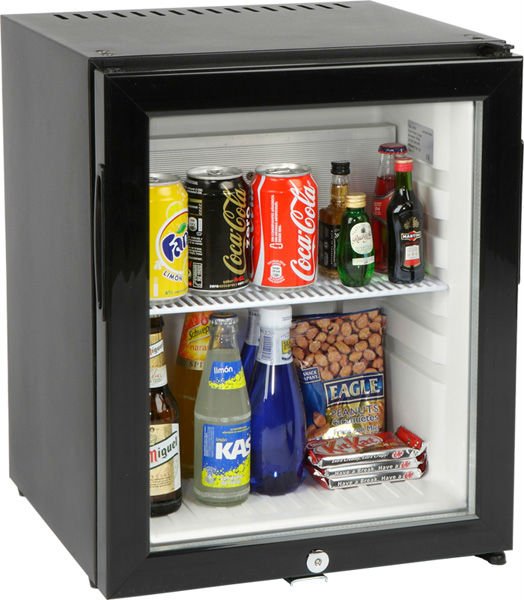 Aside from items being overpriced, it turns out that maintaining a minibar has become more of a loss than an income to hoteliers. A report released in 2012 by Priceonomics.com showed mini-bar sales between 2007 and 2012 were down by 28%. It is safe to assume that sales have continued to dwindle since then. "In a 2013 consumer study that surveyed some 20,000 travelers, the minibar was ranked as the "least important" amenity in a hotel room, with only 21% of respondents desiring one" (Crokett, 2015).
So are the days of the hotel minibar over? I think so. More and more hotels are starting to leave empty fridges in place of a stocked one, more convenient for hotel guests. In my opinion, I don't see stocked mini-bars being around much longer in economic hotels. Perhaps in luxury hotels and spas it makes more sense to have one. In place of the minibar, I have noticed vending machines, which are reasonably priced and are less costly to maintain than a minibar.
Does your hotel have a mini-bar? If so, do you see your hotel keeping them around? Or will your minibar be emptied?
Crokett, Z. (2015, April 27). The Rise and Fall of the Hotel Mini-Bar. Retrieved September 4, 2015, from priceonomics.com: http://priceonomics.com/the-rise-and-fall-of-the-hotel-mini-bar/
editor, e. (2015, May 4). 70 percent of travellers never use hotel minibars: survey. Retrieved September 4, 2015, from ehotelier.com: http://ehotelier.com/global/2015/05/04/70-percent-of-travellers-never-use-hotel-minibars-survey/